Ready to Get a Tighter Tummy with Abdominoplasty? Here's how to Elevate your Recovery Experience.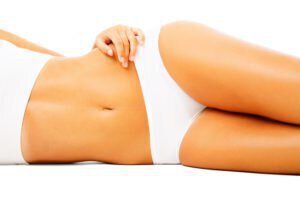 Thousands of men and women seek abdominoplasty each year. This precision procedure is an excellent, long-term solution to the issue of muscular and tissue laxity on the midsection. These structures may become weaker as a simple result of age, leading to excessive sagging. Other factors include weight loss and pregnancy. Patients who consult with us about abdominoplasty have their own personal reasons for wanting this procedure. Our role is to give them the satisfaction they want to feel when they look in the mirror. At the same time, we also see immense value in support during the recovery process.
Believe it or not, there are ways to actually make your recovery from tummy tuck surgery a lot more pleasant. Here's how:
Mind-Power. The mind has a very powerful effect on the body. This is one reason why mindset before plastic surgery is important. To maintain a positive attitude, you want to keep your mind busy during your recovery period. Otherwise, you may focus on your impatience about results, or your discomfort. Music is one way to lighten your mood. Even when you are napping, you may have ambient music playing in the background. Books, magazines, and movies are also forms of entertainment that can make an enormous difference in your state of mind.
Body-Power. Your body requires adequate rest in order to heal more quickly. Give it what it needs by creating a space of comfort. Outfit your room with invitingly warm blankets and plush pillows. Add ambient lighting in the form of a nightlight in case you need to get up during the night. And be conscientious about taking pain medication. Set an alarm so you do not miss a prescribed dose. Staying ahead of discomfort is important to your mindset.
The Power of the Team. Support is vital during your recovery, and this may require a team of people. Friends and family can be invaluable in the area of childcare, pet care, home care, and cooking. The peace of mind you gain from a supportive team allows you to focus on your number one task: healing.
Abdominoplasty can give you the body you want. For more information on this procedure, schedule a visit to our Dallas or Plano office.