The Eye of the Tiger: How to Make Your Eyes Pop!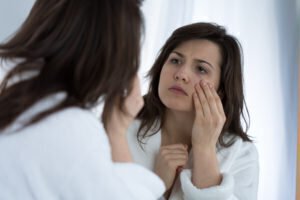 Nothing makes quite as good of a first impression like your eyes. If, however, you have started to lose elasticity in the skin around your eyes or if you have developed fine lines and wrinkles around them, then they may feel like the last part of your face you want to show off. Luckily, Dr. Matthew J. Trovato offers a variety of both surgical and non-invasive procedures to help your eyes pop and no longer droop. From Botox to blepharoplasty, this article will list a few of your options. Read on to learn more.
Botox
Botox is considered to be a wonder drug. Not only is it good at treating medical related issues like migraines, but Botox is most popular at helping temporarily alleviate fine lines and wrinkles— especially around the eyes. If you have some crows feet or if your eyebrow has lost elasticity, then Botox may do the trick. Composed of botulinum toxin A, Botox temporarily relaxes your facial muscles which soften your fine lines and wrinkles and gives you smoother skin around your eyes and forehead.
Brow Lift
What you may think is an eye problem, may be an eyebrow problem. As you age, gravity pulls down on your eyebrows and creates a crease above your eyes- -making you look older and more tired in the process. During a brow lift, excess skin and fat will be removed from your eyebrow, and the skin will be surgically lifted— leaving you looking more youthful in the process.
Blepharoplasty
If you have noticed an increase of baggy skin around your upper and lower eyelids, then you may want to consider a blepharoplasty. As a surgical procedure, a blepharoplasty involves removing excess fat and skin around the eyelids while also repositioning the muscles.
During your initial consultation with Dr. Matthew J. Trovato, you will go over your areas of concerns and decide which eye procedure is right for you. To learn more about these procedures or to schedule an appointment, contact Dr. Matthew J. Trovato today!