Understanding Anti-Aging Hormone Therapy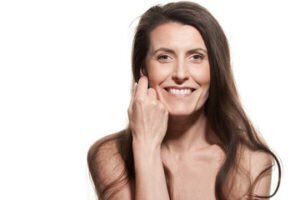 As you age, it is no secret that your hormones start to get out of whack— leaving you feeling like a dried up old prune. What if you could replenish your hormones and restore your skin in the process? With anti-aging hormone therapy from Dr. Matthew J. Trovato's office, you can do just that. Read on to learn more.
What Is Anti-Aging Hormone Therapy?
As you age and go through body changes like menopause, your progesterone levels start to drop— which means that your whole body can feel out of whack. By getting growth hormone injections, your hormones can get back to the level that they were at before you started to age. However, rather than injecting you with progesterone, anti-aging hormone therapy typically involves dehydroepiandrosterone (DHEA) which is a hormone that is naturally found in the adrenal gland and starts to dissipate in your twenties.
How Does It Work?
Many of our patients have seen real results that make them not only look years younger but make them feel that way as well. By injecting DHEA into your body, you will notice changes in your metabolism, energy, and strength— leaving you feeling like you are in your twenties once again.
Is It Safe?
Hormone therapy is not safe for everyone. For instance, if you have a family history or personal history of breast cancer, you may not be a suitable candidate. However, before Dr. Trovato administers the hormones, you will undergo a physical examination to make sure that it won't cause you any damage.
As you age, your body goes through a variety of physical changes including the fluctuation or loss of hormones. By causing your skin to dry out, the loss of hormones can make you age at a faster rate. Luckily, with the help of both Dr. Matthew J. Trovato and anti-aging hormone therapy, you can improve the appearance and texture of your skin. To learn more about this and other treatments, contact Dr. Matthew J. Trovato's office today to schedule an appointment.