Arm Your Arms: 3 Things to Avoid After An Arm Lift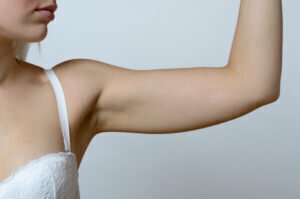 One of the best things you can do before you go into any surgery is to know what you can expect from your recovery. If you have excess fat or skin around your upper arms that you can't get rid of with diet and exercise alone, you may want to consider an arm lift. By surgically removing and then lifting the excess skin around the arms, this surgical procedure will give you great results. To ensure that you get the best recovery possible, make sure that you avoid these three things after an arm lift. Read on to learn more.
Heavy Lifting
If you are the type of person who is the go-getter around your house and is always busy, this may be hard for you. However, we encourage all of our patients to avoid any heavy lifting while they are in recovery. Heavy lifting will only place a strain on your arm muscles and the incision site which will increase your recovery time and can lead to complications.
Raising Your Arms Above Your Head
This may be the hardest thing for you to avoid while you are recovering because you lift your arms above your head more often than you are aware of. However, raising your arms above your head puts a lot of stress on your arms and muscles which can open your incisions. To make things simpler, try wearing button down shirts that don't require you to raise your arms up.
Arm Exercises
One of the worst things you can do while you are recovering from an arm lift is to do any arm exercises— no matter how small they are. Whether it's using dumbbells or doing pushups, any exercise can place a strain on your muscles and the surgical site and cause complications further on down the line.
Use the first few weeks after your surgery to give your body the proper amount of healing time it needs. Remember that the more time you allow your arms to heal, the faster your recovery will be. To learn more about arm lift recovery or to schedule an appointment, contact Dr. Matthew J. Trovato today!