Common body procedures used to enhance contours and overall appearance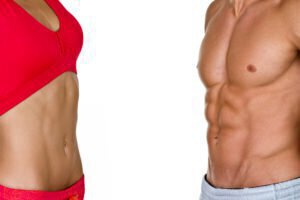 Many men and women have one or more areas of the body that they'd like to enhance. Dr. Matthew Trovato understands the importance of having improved self-confidence in one's appearance, and proudly offers a variety of body treatments to achieve these results for patients. Below are just a few of the more common body procedures available to patients at the office of Dr. Matthew Trovato:
Tummy tuck – the tummy tuck procedure combines liposuction for fat removal and surgery for the removal of excess skin in the abdominal area. The tummy tuck is a popular method for tightening the midsection, and may be referred to as an abdominoplasty.
Arm lift – sagging skin on the upper arms can cause patients to feel self-conscious, especially if they are wearing more revealing clothing that makes the problem more noticeable. An arm lift removes fat and skin from this area for a toned upper arm.
Buttocks augmentation – with fat transfers or buttocks implants, both men and women can achieve a more contoured, curvy appearance to the rear.
Liposuction – a common procedure requested by patients is that of liposuction. Liposuction involves the manual removal of unwanted fat on specific trouble areas that may not be responsive to traditional diet and exercise.
Labiaplasty – women with excess skin in the vaginal area may want to ask their doctor about the labiaplasty procedure which can remove skin that might be irritate due to its size and length.
Thigh lift – when patients experience significant weight loss, they are sometimes left with excess skin in the upper thigh area. This can be removed and tightened using a thigh lift procedure.
Pectoral implants – men who want a more masculine, defined chest can ask about the placement of pectoral implants.
Breast augmentation – there are many ways in which women prefer to change their breasts. In addition to breast augmentation with breast implants, we also provide breast reconstruction, breast lifts, and breast reductions.
Male breast reduction – men diagnosed with gynecomastia may choose to have liposuction or tissue removal performed by a plastic surgeon.
Request time to speak to Dr. Matthew Trovato of Dallas, TX about your needs
If you are considering body contouring or treatment procedures to look and feel your best, contact our provider by calling (214) 827-2873. A consultation appointment is the best place to start to educate yourself further on the procedures readily available for new and current patients to our office.