Do the results from Botox injections look natural?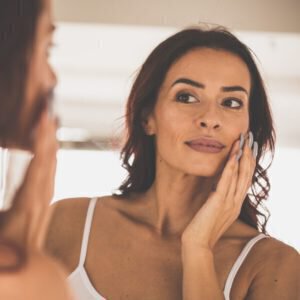 While Botox has become a household name, many patients are still unaware of how Botox works. They may also have a preconceived notion that Botox injections looks fake and can add years to one's age, not off of it. Dr. Matthew J. Trovato is here to dispel these myths and educate patients on how Botox can turn back time without looking fake and unnatural.
What is Botox?
Understanding how Botox works makes it easier for patients to understand how natural results can be achieved. Botox is a medication that is known as a neuromodulator. When injected into muscles of the body, it can reduce contractions. It has been used in various areas of medicine and not just in cosmetic dermatology. Dermatologists and plastic surgeons have been using Botox injections for years to give patients a solution to aging skin. Botox works on wrinkles and folds that are caused by dynamic muscle tension, specifically forehead folds, glabellar lines, and crow's feet.
How to get natural results
It is vital that patients in the Manhattan, NY area who want to have Botox completed choose a professional who has years of experience and training in ensuring natural results. The best scenario to consider is "less is more." Dr. Matthew J. Trovato will provide enough Botox in the problem areas to ensure improvement. Patients can choose later if they would like more injections to achieve better results. However, by being conservative with the injections, the doctor can achieve a more natural look. Additionally, patients may want to combine other cosmetic injectables with their Botox treatment, such as dermal fillers or collagen stimulators, to get a more dramatic improvement with a natural look.
Discuss Botox injections with Dr. Matthew J. Trovato today
Patients of the Manhattan, NY area considering Botox injections to turn back time are welcome to speak to our team of professionals about their options. We want patients to look and feel as natural as possible, while enjoying a more youthful appearance. Call the practice at (973) 509-2000 today to make your appointment and consult with Dr. Matthew J. Trovato about Botox and other cosmetic injectables available in his practice.