How Botox can address the signs of aging on the face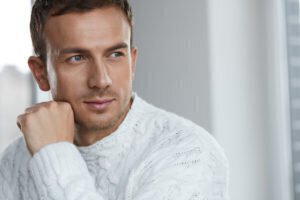 Dr. Matthew J. Trovato of Dallas, TX sees many patients in his practice who are considering cosmetic treatments for the face to combat the signs of aging. As we age, specifically after around the age of 30, we will begin to notice the formation of fine lines and wrinkles due to the natural loss of collagen and elastin and increased skin laxity. In order to address these concerns, many patients think their only option is a facelift with a plastic surgeon. Fortunately, there are other ways to achieve results, including the use of Botox injections.
How does Botox work?
Many patients have heard of Botox, but might not be well-versed in what it is, how it works, and why it is so popular. Botox is a medication known as a neuromodulator, formulated with botulinum toxin type A. This medication, when injected directly into a muscle, will reduce contractions. Dynamic wrinkles on the face, such as glabellar lines and crow's feet, are caused by facial muscle contractions. When these muscles are injected with Botox, the resulting lines and folds will smooth away. This is why Botox is one of the most requested treatments available today!
Where can Botox be used?
The best areas to use Botox is wherever dynamic wrinkles have developed. This includes the forehead, between the eyebrows, and around the eyes to treat crow's feet. There are other off-label uses for Botox on the face, but these areas are approved for Botox use by the FDA, which regulates medications and treatments in regards to safety and efficacy.
How long does Botox last?
Most patients who have Botox injections performed will find optimum results will appear approximately a week after injections and can last several months before further injectables are needed to maintain the result and slow the gradual course of aging.
Request a visit with Dr. Matthew J. Trovato today
Dallas, TX area patients who are ready to discuss Botox injections can call the office at (214) 827-2873 to schedule an appointment. We can help you achieve a more youthful appearance and target unwanted skin wrinkles and folds with Botox and other cosmetic injectables readily available in our facility.