Improve Appearance With Botox Injections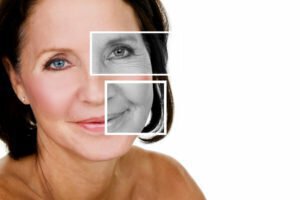 Botox has been a household name for many decades. Most patients know that Botox is used for cosmetic purposes, but may not be aware of how it works. Botox is a wonderful solution for patients in the Dallas, Texas area who are interested in turning back the hands of time on their facial appearance without undergoing plastic surgery.
How does Botox work?
Botox is one of many neuromodulators on the market today. It is one of the more well-known medications when compared with Dysport and Xeomin. A neuromodulator, when injected into a muscle, will reduce muscle contractions. To achieve a more youthful appearance, Botox is injected into muscles of the face that cause dynamic wrinkles and folds. These are more commonly on areas around the forehead, eyebrows, and eyes. In fact, Botox is best used to treat crow's feet, glabellar lines (the "elevens" between the eyebrows), and forehead folds. The upper third of the face can develop wrinkles and folds by tension caused by the muscles. Once the muscles are relaxed with Botox, the skin around them will smooth.
How long do results last?
Most patients who have Botox injections performed to achieve a more youthful look will notice that their achieved results will last many months before reinjections are required. With continued injections, patients can maintain their look and slow the overall signs of aging on their face.
Who is a candidate for Botox?
Botox is best used for adult men and women who have mild to moderate signs of aging on the upper third of their face. Dr. Matthew Trovato of Dallas, TX will encourage a patients, new or existing, who is interested in Botox to schedule a consultation appointment. During this visit, patients are assessed to determine if Botox can achieve the results they desire. If patients are not a good fit for Botox, Dr. Matthew Trovato may suggest alternative solutions such as cosmetic injectables like dermal fillers or collagen stimulators. Choosing the injectable right for you is a personal decision, and is tailored to your unique needs.
Ready to discuss Botox injections with an experienced doctor?
Contact our professionals today by calling (214) 827-2873 and visit the office of Dr. Matthew Trovato and his team in Dallas, TX.