Types of Fillers for Quick Results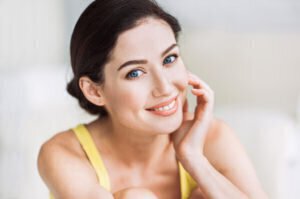 There are two types of people this time of year. There are those who are three steps ahead, prepared for Valentine's Day already, and will look stunning at every moment. Even when you run into them at the grocery store, they look ready for the day. Then there is the other type of person who is still working on getting Halloween decorations taken down, never seems to have gifts wrapped on time, and who looks a little like how we all feel this time of year.
Obviously, we all want to feel like we have things under control, and we want to look as good as we feel when we are on vacation. Changing the way we do things and becoming more prepared just takes a little time and effort. But, what do you do if you want to look your best but there's no time for certain beautifying treatments?
If you'd love a boost of confidence for your New Year's Eve plans, then keep reading. We have some treatment options that require little to no downtime, so you can receive those wonderful results without planning too far in advance.
Types of Treatments
Hyaluronic Acid Fillers
In essence, each concern can be treated with the ideal filler to help give you the best natural-looking results. Whether you are looking for sharper cheekbones, fewer wrinkles, or more plump lips, there is a filler that can give you those results.
Did you know that fillers can also be used to give you a subtle tweak of the nose? Instead of going under the knife, fillers can be used to adjust length, width and shape of the nose. So, if you're considering a rhinoplasty, fillers might be a good way to test your new shape before you make it permanent!
Botox
Botox is the powerhouse treatment that helps banish wrinkles for months at a time. It's one of the most popular treatments for a reason. It's non-surgical, and it requires very little downtime. In fact, Botox needs only to be planned out a week or so in advance. The reason being? Botox takes a few days to take effect. So, if you have a party you want to look stunning for, you'll want your Botox treatment between a few days and two weeks in advance. After a few days, you'll start seeing results, but the most dramatic results may take a week or so.
Are you ready to take a little time for yourself? Call us today at (973) 509-2000 to schedule an appointment.