Is Breast Augmentation Right for You?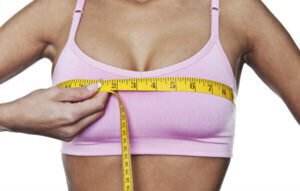 Breast augmentation continues to be one of the most popular plastic surgeries. Women elect to have breast augmentation for a number of reasons:
Your breasts are too small in proportion to your body
Your Clothes don't fit right across the bust line
You experience self-consciousness when wearing a swimsuit or low-cut top
Weight loss or childbirth has caused your breasts to shrink
One breast is visibly smaller than the other
Reconstruction after surgery to treat breast cancer
Are You a Candidate?
If you've become unhappy with the size or shape of your breasts, breast augmentation surgery may be right for you. Before we explore the criteria for a successful breast augmentation candidate, it must be stressed that breast augmentation should only be done for yourself – NEVER for someone else.
You may be a good candidate for breast augmentation surgery if you:
Are in good physical health
Have breasts that are fully developed
You are dissatisfied with the upper part of your breast looking flat or "empty"
You have asymmetrical breasts that are noticeable
You are bothered by the feeling that your breasts are too small
Your breasts have lost shape and volume due to weight loss, aging or pregnancy
You have realistic expectations about the outcome
You have a thorough understanding of the procedure (risks, benefits, costs)
First Thing's First: Consult Your Doctor
The first step in determining if you're a good candidate for breast augmentation surgery is to consult with an experienced plastic surgeon. During the visit, your doctor will examine your breasts, skin tone and your anatomy. You will also have the opportunity to look at photos of past plastic surgeries to help you better set your expectations. Be prepared to discuss lifestyle habits and commitments to prepare for the right amount of recuperation, and don't be afraid to ask a lot of questions.
Breast augmentation surgery can be a beautiful thing, restoring a more youthful body contour by enhancing the size and shape of your breasts. If you're considering breast augmentation, it's important to set your expectations accordingly and care for yourself properly following the procedure.
To learn more about our breast augmentation services, please call our office today to schedule a consultation.