Consider the breast lift to restore volume and youthfulness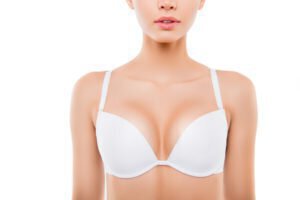 Women who have experienced child birth, pregnancy, and breastfeeding may find that motherhood has taken a toll on their body. A lot changes during this time, and when women are experiencing the signs of aging, one of the first issues they might recognize is sagging, deflated breasts. In situations such as this, Dr. Matthew Trovato and his team may recommend plastic surgery procedures such as the breast lift to restore lift, volume, and youthfulness with a single treatment.
What is the breast lift?
Dr. Matthew Trovato describes the breast lift as a surgical intervention that can help lift the breasts upward on the chest when sagging or drooping. He repositions the breasts higher on the chest by removing excess skin, and may reposition the nipple and areola as well for a "perkier" appearance. At the same time as the breast lift, women might choose to have augmentation performed as well. This is the use of a breast implant to add volume back to the breasts after the changes that occur with weight fluctuations, breastfeeding, pregnancy, and aging.
Who is a candidate for a breast lift?
Any adult woman who wants to improve her breasts after changes have occurred are evaluated to determine if they are proper candidates for this or other surgical treatments performed in our practice. With the help of Dr. Matthew Trovato, many women will find that this procedure is appropriate for their needs. Some women choose to have other treatments done at the same time, such as a tummy tuck or a buttocks lift. A combination of procedures such as this is often referred to as a "mommy makeover," and is a popular choice for women who are ready to focus on their body after starting and growing their family.
Find out if you are a candidate for the breast lift procedure
Dr. Matthew Trovato and his team are dedicated to helping patients achieve more beautiful, contoured bodies that maintain one's youthful appearance and improve symmetry. If you are considering the breast lift procedure to restore your breast's volume and positioning on the chest, our team can assist. Call our office to book a consultation visit with our plastic surgeon and his staff.