Breast Reduction Surgery FAQs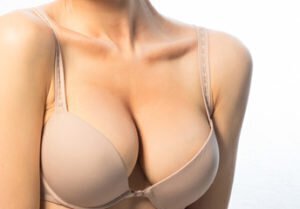 With so much emphasis on breasts as the pinnacle of female beauty, those women who are well-endowed experience the world so much differently than women who have smaller breasts. Regardless of breast size, women might find themselves self-conscious on a daily basis.
It's all a matter of perspective. Women who have trouble filling out swimsuit cups might be drawn to breast implants to feel more feminine. Women who have trouble fitting into dresses and tops might wish for a day where they had a less ample bosom.
Keep reading for Frequently Asked Questions (FAQs) regarding breast reduction surgery:
Q:What is breast reduction surgery?
A: Breast reduction surgery is a physical procedure that removes a specific amount of breast tissue and moves the remaining tissue higher on the chest wall to create a balanced and natural-looking result. It also may be referred to as  reduction mammaplasty.
Who is a good candidate for breast reduction surgery?
A: Though many desire breast reduction surgery due to physical pain or discomfort, any woman who desires smaller breasts to better fit her frame is a good candidate.
What are the benefits of breast reduction surgery?
A: Many experience a reduction in pain and discomfort after they have had breast reduction surgery. Some women find that large breasts kept them from a more active lifestyle, so they are able to become more active afterwards. Women who previously had a difficult time finding bras and clothing to fit properly will find they have many more options after surgery.
What is recovery like?
A: The recovery period can vary depending on the patient and the exact procedure. Expect to take between a few days to a week or two to recover from this procedure.
Will insurance cover breast reduction surgery?
A: Often, if we are able to prove that large breasts are causing other physical issues, insurance will cover the procedure. If we are not able to prove medical necessity, then breast reduction surgery might be more expensive.
If you are interested in breast reduction surgery, please give us a call at (214) 827-2873 to schedule a consultation at our Dallas office or (973) 509-2000 we can schedule a consultation for you in our New York office.