Four Advantages of Undergoing Breast Reduction Surgery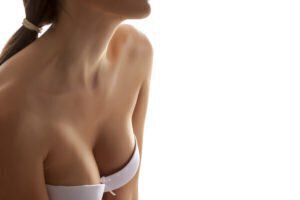 Dr. Matthew J. Trovato of the Dallas, TX area understands how important it is for women to look and feel their best. When women are unhappy with the size of their breasts, they may want to consider breast reduction surgery. Below are four reasons why many women decide to drop their cup size:
Back pain. Many of the women who visit our practice are dealing with chronic back, neck, and shoulder pain because of the size and weight of their breasts. This can be damaging over time, so the earlier a breast reduction is performed, the better.
Unwanted attention. Women with larger breasts sometimes attract attention they don't want to have. Clothes are often tight-fitting because of their breast size, which can make them feel uncomfortable in how they look no matter what they wear.
Inability to exercise. With large breasts, it can be difficult to exercise. Many sports bras cannot accommodate those with a larger cup size. Sweating and heat can also develop around the creases of the breast and can be rather uncomfortable.
Better-fitting clothes. With a more natural and smaller breast size, women can enjoy better-fitting clothes. Most tops are not made to accommodate larger breasts, so patients often experience tight and uncomfortable clothing that is unflattering to their body contours. With a breast reduction, women can shop for appropriate clothing that fits their needs—and their body—in a more pleasing way.
During a consultation appointment with Dr. Matthew J. Trovato, women can discuss their specific concerns regarding their breast size to determine if they are a good candidate for breast reduction surgery. A consultation is the best way to start the process and discuss your needs, concerns, and any questions you may have before you undergo treatment.
Interested in learning more?
Breast reduction surgery is a common and helpful procedure for the many women who undergo it each and every year. Women considering breast reduction in the Dallas, TX area are welcome to schedule an appointment with Dr. Matthew J. Trovato to discuss the procedure and determine if they are an appropriate candidate. Call (214) 827-2873 today!