Junk In the Trunk: Male Gluteal Implants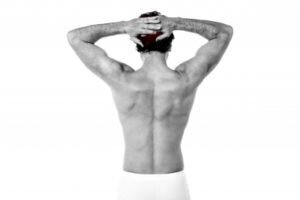 If you're a male, the probability that you have a buttock that resembles that of Kim Kardashian's or Nicki Minaj is quite slim. And, if you're a male, you're also likely a bit more familiar with the term "out" (when your leg and butt are one) than you'd like to admit. If you are a male who lacks much of buttocks and have always wanted to have one that is a bit fuller and more firm, then you should consider getting gluteal implants from Dr. Matthew J. Trovato. Read on to learn more.
What Are Gluteal Implants?
You've undoubtedly heard of breast implants, but have you ever heard of gluteal implants? Similar to breast implants, gluteal implants use silicone implants that are surgically and strategically placed under the muscles in your buttocks in order to add more volume and shape that area of your body.
How Do They Feel?
The great thing about using silicone implants for gluteal surgeries is the fact that they feel fairly natural. Because silicone and fat have a similar feel and texture, they tend to not only look very similar but feel that way as well. So if you are worried that your gluteal implants simply will feel just like implants, don't worry— they will feel more natural than you can imagine.
What is Recovery Like?
Just like with any sort of surgical procedure, recovery is a big part of the process and will help you to ensure that you get the best results possible. Because gluteal implants are done on a part of the body that gets a lot of pressure from sitting, recovery from this procedure will take a bit longer and will require a bit more restraint on your end. For instance, for the first few days or the even week following your procedure, it's important that you don't sit on your buttocks because this will apply a lot of undue pressure that will prevent it from healing properly. Additionally, you will be encouraged to avoid any exercises that involve running or jumping, as these could also interfere with the healing process.
If you are a male who is interested in getting gluteal implants, contact Matthew J. Trovato's office today to learn more!