Chemical Peels for Clearer, Healthier Skin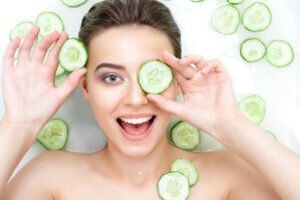 Dr. Matthew Trovato and his Dallas, TX team are pleased to provide solutions for the skin and body. For patients who are struggling with a wide range of imperfections on their face, a single treatment can help: chemical peels. A chemical peel is a unique skin treatment that is used to improve texture and tone, while addressing problems such as:
Fine lines and wrinkles
Pore size
Complexion
Acne scarring
Pigmentation
What is a chemical peel?
Our team describes chemical peels as treatments that use a mixture of ingredients on the skin that react and provide exfoliation and skin cell turnover. Ingredients that may be used in a chemical peel include glycolic acid, lactic acid, salicylic acid, and even trichloroacetic acid, or "TCA." These acids are used in mild to moderate strength chemical peels to achieve amazing results! The peel is applied to the skin and is removed after several minutes. This allows for exfoliation of the skin. The ingredients penetrate deep, and patients will notice redness and peeling that will occur over several days. Once the skin has healed, it will be fresh, soft, and beautiful!
Why choose a chemical peel?
Instead of using several treatments to address several problems, chemical peels can provide overall enhancement of the skin. Many issues can be addressed at once with the use of a chemical peel. Patients can also choose the strength of their peel based on their needs. Mild, superficial peels often do not require recovery or downtime, but will not produce the same dramatic results as a more aggressive peel. Patients are encouraged to talk to their doctor about their choices and ask questions to help them make an educated decision in regards to the chemical peel right for their needs and desired results.
Learn more about the benefits of chemical peels
Patients of the Dallas, TX area interested in improving their skin's texture, tone, and youthfulness are encouraged to schedule an appointment with Dr. Matthew Trovato and his team by calling (214) 827-2873. The practice is equipped with some of the latest solutions for the skin and body, and the doctor is always accepting new patients into his practice.