Why chemical peels are a popular solution for skin enhancement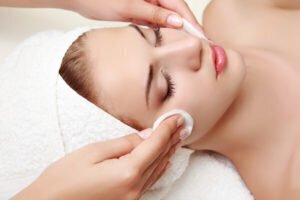 Today, we have a lot of options when it comes to improving the skin and body. This includes a popular treatment that has been around for many years and continues to be a popular solution for patients. This treatment is the chemical peel.
What are chemical peels?
Dr. Matthew J. Trovato describes the chemical peel as a treatment used to remove the top later of the skin to improve complexion, texture, and overall skin health. These treatments use a combination of specialized ingredients that work on the skin to remove dead skin cells and bring forth more youthful, fresher skin from underneath.
There are three varieties of chemical peels that are used to enhance the skin, including mild, medium, and deep. The deeper the peel, the more dramatic the results. However, deeper, more aggressive peels do require some time off of social activities as the skin heals. Patients who have deep chemical peels will experience redness, swelling, and peeling of the skin, but this is the process necessary to achieve the desired results. Patients who have mild concerns of the skin may benefit from more superficial chemical peels which are not as aggressive and allow them to return to normal activities after their treatment.
Why are chemical peels so popular?
Patients often choose chemical peels for a variety of reasons. First, chemical peels are effective at completely rejuvenating the facial skin. They treat a wide range of concerns and may be great for patients with various skin issues they need to address. Additionally, chemical peels are very affordable when compared to other skin enhancement services such as laser skin therapies or IPL treatments. Chemical peels are widely available and can be used to quickly achieve smoother, more youthful skin. Our team of professionals consult with patients to determine if they are ideal candidates for this or other skin rejuvenation solutions available at the practice of Dr. Matthew J. Trovato.
Find out why chemical peels might be right for you!
Contact Dr. Matthew J. Trovato and his team to learn more about the benefits of chemical peels for the skin! His facilities are located in both Dallas, TX and Montclair, NJ and accept new patients.