CoolSculpting for a Slimmer You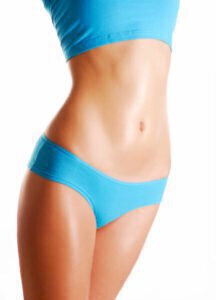 Aside from wanting a more radiant complexion, there are some other nagging things on what we want before Valentine's Day. Namely, we want to lose a few extra pounds that don't want to budge. Those pounds we gained over the holidays are not going to stick around for long. We're doing everything we can to stay slim, trim, and healthy. If you feel the same, keep reading. We have an amazing treatment that can help you shed those stubborn pounds.
What is CoolSculpting?
Coolsculpting is an amazing treatment that has become so popular because of the almost too-good-to-be-true results. This treatment helps freeze away unwanted fat with no surgery and no downtime. Great results without having to stay in bed for days?That's what we call an ideal treatment!
How does it work?
Your treatment starts with a targeted cooling machine that focuses on and cools the targeted area to a precisely chosen temperature. This temperature is the key. Treated fat cells are frozen by the treatment and then die shortly afterwards. Over time, your body processes those dead fat cells and eliminates them with your body's normal waste through the lymph system. You pick the area, and we'll help you get rid of the fat! After your cells are frozen, your body goes to work, processing and removing these dead fat cells over the next few months. Keep in mind that your best results may be seen between one to three months after your treatment, so come in sooner than later!
Can I multitask during treatment?
One of our favorite parts about CoolSculpting treatments is our ability to do other things while the treatment works its magic. You can browse social media on your phone, respond to emails, read a magazine, or just take a little nap while the machine freezes your fat away.
What will I feel?
Expect to feel a little chilled, but not uncomfortably cold. The CoolSculpting controlled cooling is delivered via an applicator to freeze the fat you want to lose. Keep in mind that the cold means that the treatment is working. The area will usually numb after a few minutes, so you won't feel the cold for long.
Because the CoolSculpting applicators use a vacuum to pull fatty tissue into the applicator cup, you may feel some pulling, tugging, and/or mild pinching as your treatment begins. Those sensations usually go away after the area numbs, so you'll be able to relax as the fat freezes away.
If you want to try this amazing treatment, call us today at (973) 509-2000 to schedule a consultation.