Dr. Matthew J. Trovato uses Restylane injections to restore a youthful appearance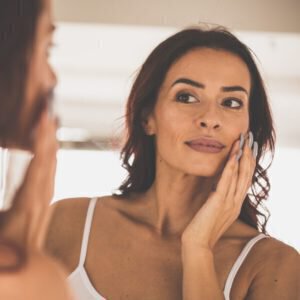 Every day when you look into the mirror, are you happy with your reflection? Have you noticed the development of fine lines and wrinkles on the face? Do you spot signs of volume loss in the cheeks? If you are unhappy with your appearance due to the natural signs of aging, it might be time to do something about it! With the help of Dr. Matthew J. Trovato, patients can learn more about surgical and nonsurgical solutions available in Dallas, TX. However, if patients are seeking a nonsurgical option for fine lines and wrinkles, our team might recommend the use of cosmetic injectables such as Restylane.
Understanding Restylane and how it works
Restylane is one of many cosmetic injectables used at the practice of Dr. Matthew J. Trovato. His practice offers this and many other fillers that are formulated with hyaluronic acid. Gel-like substances that have been approved by the FDA for cosmetic use are injected directly into the wrinkles and folds of the face to add volume. This smooths these imperfections away and helps in achieving a more youthful look. Instead of undergoing invasive plastic surgeries such as facelifts, patients can delay the need for these treatments with injectable services such as this.
Restylane is injected right where it is needed to correct the formation of fine lines and wrinkles for many months. Over time, the body absorbs the gel and patients will need to come back to see Dr. Matthew J. Trovato for additional injections. This ensures the results remain with time and can slow the gradual process of aging.
Who is a candidate for Restylane?
Most adult men and women who want to combat fine to moderate wrinkles and folds may find Restylane to be a great fit for their needs. This is determined during a consultation with our team where recommendations can be made.
Find out more about Restylane with Dr. Matthew J. Trovato
If you are interested in discussing the advantages of cosmetic injectables such as Restylane, contact our team of professionals in Dallas, TX by calling (214) 827-2873. We are here to provide surgical and nonsurgical solutions for the face and body under one roof with our experienced, qualified professionals.