Fillers for Sly Upgrades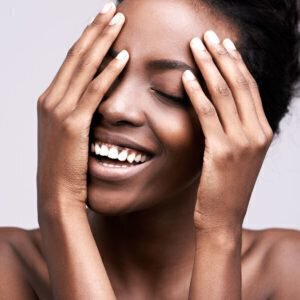 We love fillers. Not only do they offer very little downtime, they give us the best results! But, even if you've had fillers or Botox, we bet there's at least one way to use them that you haven't heard of. Keep reading to test your knowledge of how
fillers
can improve your look.
Stop Scarring
Let's say you happen to have a cut on your face, either from your cat or an accident. A small amount of filler can be injected around the cut to reduce movement while it heals so you can have a less visible scar.
Fix Ears
Stretched earlobes, either from wearing statement earrings or from trends like ear-stretching can lead to regrets. Fillers can help tighten them back up, so you can worry about your ears less.
Soften The Jaw
A prominent jaw muscle can come from genetics or when you grind your teeth when you're feeling anxious. Some Botox injected into the masseter muscle can relax that clench and slim down your face at the same time.
Smile Tweak
Injecting a teeny bit of Botox into the area just beneath the nostrils can drop the upper lip just enough to cover up a smile that shows too much of your gums.
Eyebrow Boost
We can use Botox to raise or lower the arch of your brow without messing with your perfect brows. Just a little bit and you can keep your natural emotions showing proudly.
Smooth and Lift
Use a little bit of filler in the hollows around the temples to help lift sagging cheeks. It's a quick way to get a small little lift.
Skip the Nose Job
Filler can be used to balance an uneven nose. Some other tweaks can be made with fillers, so you can save the rhinoplasty for a time that's more convenient.
Recovery Time
If you have a party or event you're preparing for, plan ahead so you can look fabulous right on time. Botox can take a few days for the best results to show, and some fillers may leave a little bit of bruising behind for a day or so.
Call us at 973.746.3535 to schedule your Botox or filler consultation today with Dr. Trovato.