How Often Do I Need Fillers?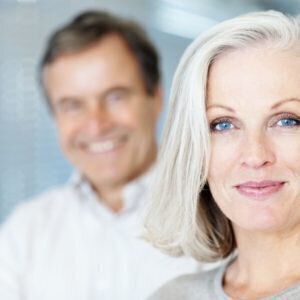 First time users of dermal fillers are so different. Some people come in, sit down, and let us get right to work. Other people are completely opposite! Other patients come in with so many questions about every aspect of dermal fillers that they give us a good test on everything we know. One thing you should know about fillers is how long they last, so keep reading.
How often will I need to come back for more?
The filler type and where it is injected will impact how long your fillers last.
The Type of Fillers
Hyaluronic acid fillers add volume to cheeks and lips, and they're also helpful in diminishing smile lines and other deep-set wrinkles in the face. Many fillers use Hyaluronic acid, and how long they last will vary depending on which you select. Generally, your results will last from 6 to 24 months.
Calcium Hydroxylapatite increases collagen in the skin, giving lift and plumpness to the area you choose. Increasing volume of the cheeks is often how it's used but it can also be used to  reduce the appearance of nasolabial folds. This filler type can last from 12 to 18 months under the skin.
Poly-L- lactic acid also stimulates collagen to restore volume in the face, and is perfect for those looking to add youth back to their face. This filler takes a little more time up front, as many patients will need 3-4 separate injections, around 4 weeks apart. Results can last more than 2 years.
Where Your Fillers Are
Where they are placed will affect how long your fillers last, as well. Fillers injected in a place that moves a lot throughout the day will break down and deplete more quickly. This is why you may be asked to come in sooner for lip fillers.
You could have a more youthful, look with the help of fillers. Call us now to book your consultation to learn what treatments or procedures can help you achieve your ideal look this year. Call us at (973) 509-2000 to learn more about which filler is best for your needs.