How Radiesse can improve your appearance without surgery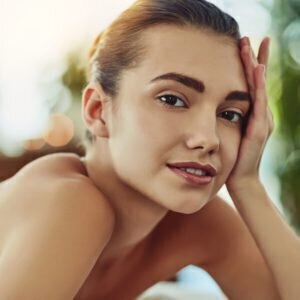 lastic surgeries such as the brow lift and facelift are not the only ways that patients can combat the unwanted signs of aging. Fine lines and wrinkles commonly develop after the age of 30, when the natural stores of collagen and elastin begin to reduce in the facial area. Dr. Matthew J. Trovato and his team in Dallas, TX can help patients achieve their anti-aging goals with this and other cosmetic injectables.
What is Radiesse?
A common injectable used by patients in Dallas, TX is that of Radiesse. Radiesse is an injectable dermal filler gel that can effectively address facial wrinkles and folds. This non-surgical solution is popular for many reasons. Not only does it provide volume where it's needed, but it also stimulates the skin's own collagen production over the course of time. This smooths wrinkles and folds that are commonly associated with aging, allowing a more youthful look to be achieved. Other dermal fillers, such as Juvéderm and Restylane, only provide a gel-like injection formulated with hyaluronic acid to add volume, but does not impact the body's production of collagen. The results from Radiesse last longer than those from alternative dermal fillers.
Who is a candidate for Radiesse?
Patients who are experiencing both wrinkles and folds along with collagen loss will find that Radiesse might be a great option for their needs. It can delay the need for invasive plastic surgeries that may otherwise leave behind scarring—and hit the pocketbook harder than cosmetic injectables. During an evaluation, Dr. Matthew J. Trovato will evaluate a patient to decide if they are a good fit for this or other solutions. The best candidates are those who have realistic expectations as to what can be achieved and want to avoid surgical interventions. Each patient will find that treatment at the practice of Dr. Matthew J. Trovato is comfortable and discrete.
Are you interested in Radiesse injections?
Connect with Dr. Matthew J. Trovato and his team in Dallas, TX to discuss your options. Radiesse is just one of many cosmetic injectables used in his practice to improve one's appearance and turn back the hands of time—without plastic surgery!