What is an executive refresh?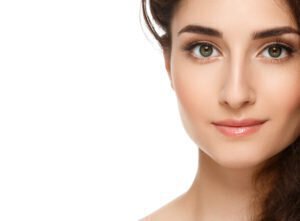 Men and women who work in high-powered positions in their career are often seeing clients on a daily basis and need to give a good first impression. Adult patients who are unhappy with the appearance of their face due to the formation of fine lines and wrinkles, tired eyes, and poor skin tone and texture are encouraged to speak to Dr. Matthew J. Trovato about an "executive refresh."
What is an executive refresh?
Dr. Matthew J. Trovato of Dallas, TX describes the executive refresh as a rejuvenation service for adult patients. Similar to the way a mommy makeover completely changes the appearance of the body by combining different treatments, the executive refresh does the same for the face. An executive refresh focuses on restoring volume loss, reducing the appearance of wrinkles and creases, improving the skin's complexion, and giving the eyes a more youthful and refreshed look. This combination of treatments offer a minimally-invasive solution for patients who need real results without extensive recovery time. Some of the services offered in an executive refresh include:
Eyelid surgery
Brow surgery
Forehead lift
Botox injections
Chemical peels
Microdermabrasion
Dermal fillers
Which treatments should be used in my executive refresh?
Men and women ready to move forward with an executive refresh are encouraged to book a consultation appointment with Dr. Matthew J. Trovato to discuss the treatments best suited for their customized plan. Not every patient is the same, so their treatment shouldn't be either! During a consultation visit, patients can undergo an evaluation with our doctor. Dr. Matthew J. Trovato listens to patients speak about the concerns they have for their appearance, and then offers treatment recommendations accordingly. The best candidates for an executive refresh are patients in good overall health who want to improve specific areas of the face without invasive plastic surgeries. We encourage patients to also have realistic expectations as to what can be achieved with plastic surgery and cosmetic injectables.
Are you interested in an executive refresh?
Contact Dr. Matthew J. Trovato and his team today to learn more about what we have to offer for surgical and non-surgical enhancements of the face and body. Our Dallas, TX area practice can be reached by phone at (214) 827-2873 and accepts new patients.