Craniofacial surgery for Dallas, TX area patients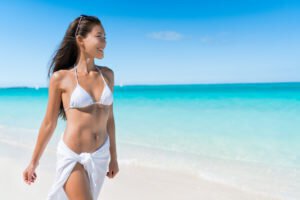 Defects that occur at birth can cause facial deformities. These changes to the appearance of the face or body can make individuals feel uncomfortable with the way they look. They may find that they do not want to be in social situations where others can see these deformities. Birth defects of the face can occur, but children, as well as adult men and women, can visit with Dr. Matthew J. Trovato of Dallas, TX for a full evaluation and discussion regarding the treatment options available.
Craniofacial surgery
The area of plastic surgery that corrects the appearance of the face or improves its appearance after deformities have occurred is that of craniofacial surgery. Plastic surgeons such as Dr. Matthew J. Trovato helps Dallas, TX area patients in achieving a more attractive appearance when problems such as birth defects, injuries, or scarring have left unwanted changes. Craniofacial surgery focuses on the facial area, and can include:
• Congenital ear deformities
• Ear reconstruction  (microtia)
• Orthognathic surgery
• Cleft lip and palate repair
• Bone and tissue grafting
• Oncologic reconstruction
• Plagiocephaly
• Cranioplasty
How to prepare for reconstructive surgery
Dallas, TX area patients who choose Dr. Matthew J. Trovato for their plastic surgery needs are welcome to book a consultation visit with him to discuss their desires. During this evaluation, our plastic surgeon will decide what procedures are best suited to the patient's specific needs. This may include a wide range of changes to the facial area that may be done in one appointment or over time with several surgeries. Preparing for these surgeries makes many patients uneasy about the changes they are undertaking. Our team has years of experience in providing reconstructive procedures and can walk patients through the entire process so they are prepared for the journey!
Call Dr. Matthew J. Trovato of Dallas, TX today
Patients who are interested in craniofacial surgery to correct birth defects and deformities are encouraged to speak to the team at our practice today. By calling (214) 827-2873, men and women can schedule a consultation visit to decide if the surgical intervention can help them improve their appearance and feel more confident in the skin they're in! Book a visit with our staff and get started learning more about craniofacial surgeries available with Dr. Matthew J. Trovato.