Facial procedures available at the practice of Dr. Matthew J. Trovato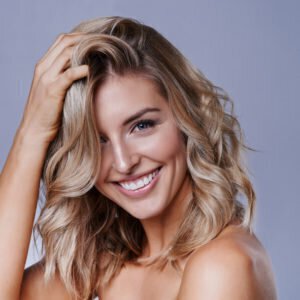 Not everyone is born with a beautiful facial appearance, and some patients even experience trauma or other conditions with time that impact the look of their face. With a plastic surgeon that provides facial surgeries, patients can pinpoint these areas of concern and improve them with elective procedures. Cosmetic facial surgery is a great way for patients to restore their youth, repair imperfections, or even turn back the hands of time by removing excess skin that contributes to the development of fine lines and wrinkles. Dr. Matthew J. Trovato of Dallas, TX is pleased to offer not only body treatments in his practice, but facial surgeries as well.
What are some of the facial procedures available with Dr. Matthew J. Trovato?
Below are just a few of the more commonly performed facial surgeries at his practice:
Blepharoplasty
Brow lift/forehead lift
Cheek implants
Craniofacial surgery
Facelift
Rhinoplasty
Ear surgery
Neck lift
Chin augmentation
Lip lift
In addition, he also provides more custom-tailored procedures based on a patient's unique needs, including scar revision surgery, microsurgery, the "executive refresh" procedure, and Mohs micrographic surgery for patients with skin cancer.
Which facial surgery is right for me?
Many of the patients who visit our practice have a targeted area they would like to achieve, such as making changes to the shape and size of the nose, augmenting the chin and jaw line for a more defined appearance, or removing a noticeable area of skin cancer to avoid chemotherapy and radiation. Other times, patients want an overall rejuvenation, which may be achieved with a forehead lift or facelift. During a consultation visit with our team, patients can discuss the areas they would like to improve and educate themselves on the various procedures that can help them reach their goals—and improve their self-confidence!
Discover the methods available to enhance your facial appearance
If you are ready to make changes to your look, it is time to book an appointment with Dr. Matthew J. Trovato to discuss the many treatment options available to you! His facility is located in Dallas, TX and accepts new and returning patients who call the office for a visit at (214) 827-2873.