Facial procedures available with Dr. Matthew J. Trovato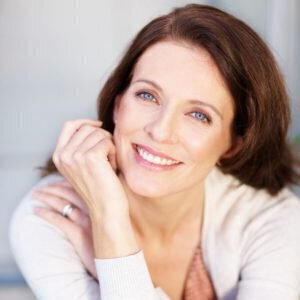 Imperfections of the face can be difficult to disguise. While makeup can address some skin issues such as complexion and tone, there are other problems that cannot be improved in any other way except cosmetic facial plastic surgery. Dr. Matthew Trovato and his team in Dallas, TX welcome adult men and women into the practice to learn more about the procedures available for facial enhancement.
Why choose plastic surgery?
In many cases, plastic surgery is the only way to improve certain deformities, trauma, or imperfection of the facial area. Knowing this, many patients come into the office of Dr. Matthew Trovato with a specific goal in mind—and realistic expectations as to what can be achieved with today's surgical methodologies.
What facial procedures are performed by Dr. Matthew Trovato?
Our practice is equipped with not only the best technologies, but a professional who has the training and experience to provide natural-looking results with facial plastic surgeries. Below are just a few of the more common procedures performed by our doctor:
• Eyelid surgery – sagging and drooping eyelids, along with bags under the eyes, can be improved with blepharoplasty.
• Brow lift – a brow lift is used to address wrinkles, folds, and drooping eyebrows and can enhance the upper third of the facial balance.
• Cheek augmentation – patients who want more improved definition of the cheekbones may consider implants for augmentation.
• Chin augmentation – a double chin or ill-defined chin is easily enhanced using chin implants.
• Craniofacial surgery – Dr. Matthew Trovato provides craniofacial surgeries for children and adults.
• Facelift – smooth fine lines and wrinkles with a full facelift.
• Executive Refresh – quickly and easily take years off your appearance with the executive refresh procedure.
• Mohs micrographic surgery – skin cancer found on the facial area needs to be excised appropriately to reduce scarring.
• Neck lift – sagging neck skin can be removed and tightened using the neck lift procedure.
• Otoplasty – any procedure performed on the ear is referred to as otoplasty, though there are many different areas of the ear treated with this surgical procedure.
• Rhinoplasty – the function and appearance of the nose can be addressed with rhinoplasty procedures.
Learn more about facial plastic surgery available with Dr. Matthew Trovato
Dallas, TX patients can call (214) 827-2873 to request a consultation visit with our team of professionals and learn more about the advantages of cosmetic facial surgeries.