Getting Ready for Halloween with a Treatment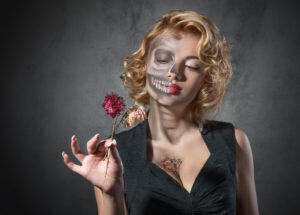 Halloween kicks off the holiday season every year, and we have to admit that it's one of the best holidays. It's all about fun, and there's no pressure to see everyone you know. Halloween brings out the kid in all of us, and we're ready to celebrate with all the chocolate, costumes, and decorations you can imagine.
But for some of us, Halloween may remind us of little parts of ourselves we aren't so pleased with. A little wrinkle may suddenly remind us of the mummy in our movie, and we're suddenly too aware of every flaw we think we have. No matter what you're looking to tweak, we can help. Keep reading for a few of our favorite Halloween-time treatments.
Elf Ears
Ear surgery (referred to as otoplasty) corrects protruding or disfigured ears that come naturally or as a result of an accident. Otoplasty can be used to shrink overly large ears, move the position of ears that stick out too far for your comfort level, or just tweak the shape. If your ears make you self-conscious, then looking into otoplasty might be a good idea.
Wrinkles of a Warlock
We all suffer from wrinkles, men and women alike. If you're not so happy with how your face has aged, there are treatments to help turn back the clock. Botox especially is tailored to your specific wrinkles and what you're looking to minimize. Crow's feet, marionette lines, and forehead wrinkles can all be smoothed with a few quick Botox injections.
Old Movie Scars
Movies haven't done us any favors when it comes to scars. Why is it that villains always seem to have large facial scars? Though scars can sometimes be interesting and non bothersome to many, they do sometimes cause emotional distress in certain people. If you're looking to minimize the appearance of scarring from surgery or an accident, then we can help.
Give us a call at (214) 827-2873 for our Dallas location or (973) 509-2000 for our New York location to schedule a consultation. We can help with many different aspects of your appearance to get you feeling your best!