Everything You Need to Know About Visiting a Plastic Surgeon for a Facelift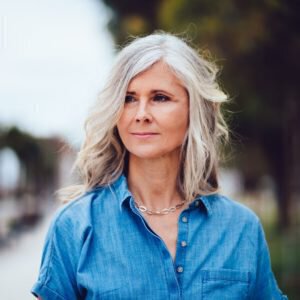 The signs of aging, including sagging skin and fine lines and wrinkles, can make patients feel self-conscious about their appearance. They may wonder how they can restore their natural, youthful beauty back once again. With surgical treatments, both men and women can turn back time. Dr. Matthew J. Trovato of Dallas, TX is excited to offer facelift procedures for patients in and around the community.
What can a facelift accomplish?
A facelift is a plastic surgery that works by lifting sagging skin. By doing so, the skin on the face looks firmer and tighter, and fine lines and wrinkles diminish. This elective procedure can address all areas of the face, including the chin and neck when performed by an expert surgeon such as Dr. Matthew J. Trovato. When done correctly, the procedure can maintain a natural appearance while taking years off of one's face.
What alternatives are available?
For patients who are not quite ready to dive into plastic surgery, dermal fillers may be another option for addressing mild to moderate signs of aging. These cosmetic injectables are used to add volume directly to the fine lines and wrinkles on the face, restoring a youthful appearance. However, the results are not permanent. Patients need to visit their plastic surgeon or dermatologist on a regular basis to have these injections completed every few months to maintain the results and slow the overall process of aging.
How do I know when to consider a facelift?
Patients often need help determining the right time for a facelift. If alternative treatments have been performed, such as dermal fillers, and have not provided the results patients expect, they may want to consider the benefits of moving forward with plastic surgery.
How much time do I need for recovery?
It is important for patients to be well-prepared for recovery after their facelift procedure. In most cases, patients can expect approximately ten days of recovery, with stitches being removed after about seven days. Around two weeks, most of our patients feel comfortable in returning to work, school, and the gym. Patients should follow their post-operative instructions closely to ensure they recover as expected and reduce their risk of infection.
How do I get started learning more about facelift procedures?
If you live in or around the area of Dallas, TX and want to seek treatment with an experienced plastic surgeon, we encourage you to book an appointment with Dr. Matthew J. Trovato. He provides a wide range of medical and cosmetic surgical solutions for men and women in the community who are ready for dramatic improvements in their appearance. Call the front office team to request an appointment at (214) 827-2873 today!