Facelift vs. Necklift: Understanding the Difference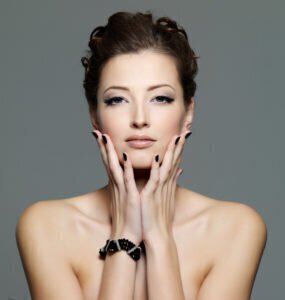 In the world of plastic surgery, there are many different invasive and non-invasive procedures that can help to lift and tighten your skin in order to give you back a more youthful looking appearance. However, with so many different procedures available, it can sometimes be hard to differentiate between them all— especially when it includes things such as facelifts and neck lifts. Read on to learn more about the true differences between these procedures.
Facelifts
A facelift is a surgical procedure that is done in order to lift and tighten the skin on the face in order to get rid of those nagging fine lines and wrinkles. During the procedure, the patient is placed under anesthesia so that they won't feel a thing. Once under anesthesia, Dr. Matthew J. Trovato will make several small incisions around the hairline and even behind the years. Once these incisions have been made, Dr. Trovato will then be able to go under the skin itself and lift it in order to tighten it and help get rid of sagginess, lines, and wrinkles. Although facelifts aren't considered to be a permanent solution, they do cut off an average of 10-15 years, meaning that in 10-15 years from now, you will continue to look that much younger.
Neck Lifts
A neck lift is often confused with facelifts, because many patients undergo both a facelift and a neck lift all at once. As you age, the skin on your neck starts to lose a lot of elasticity which can cause your neck to resemble, unfortunately, more of a turkey than a human. During a neck lift, liposuction may be used in order to get rid of any excess fat and the skin will also be lifted and tightened.
Facelifts and neck lifts are two different procedures but when combined, can create beautiful results. If you would like to help tighten and lift your skin, contact Dr. Matthew J. Trovato's office today to schedule a consultation and get on the path towards a younger looking you.