What can a facelift achieve?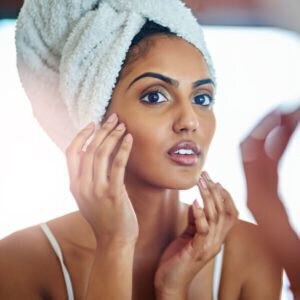 One of the pitfalls of aging is the appearance of fine lines and wrinkles on the face. Patients might feel young on the inside, but show their age on the outside. To combat this, many patients in the Dallas, TX area may consider the benefits of working with Dr. Matthew J. Trovato to learn more about facelifts.
What is a facelift?
Most patients are aware of the goals of a facelift. Sagging skin and the formation of wrinkles and creases on the face can sometimes only be addressed with a facelift. The facelift pulls the skin tighter up along the hairline, and includes the removal of any excess skin. This reduces fine lines and wrinkles and can turn back time for many of our patients. Facelifts are great for both men and women who want to permanently address their current facial appearance with a surefire, surgical solution.
What can be done with a facelift?
During a consultation visit and initial evaluation with Dr. Matthew J. Trovato in Dallas, TX, patients will discuss with their doctor the areas of concern. Our plastic surgeon listens and provides knowledgeable recommendations for our patients to consider. If patients have any of the following concerns, they may benefit from having this procedure completed:
Skin sagging / skin laxity
Excess skin at the jowls
Fine lines, wrinkles, and folds
Loose facial tissue
In addition to a facelift, patients may also consider the benefits of undergoing another treatment at the same time, such as a brow lift or an eye lift. Both of these can be done in conjunction with a facelift for dramatic results. By combining these treatments, patients can also reduce their overall cost and recovery time.
Should I undergo a facelift?
Before plastic surgery, many patients choose to consider less invasive methods of turning back time, such as cosmetic injectables. Neuromodulators and hyaluronic acid dermal fillers provide a short-term solution in many situations where patients have mild to moderate skin laxity, but long-term, surgical interventions are best.
Connect with Dr. Matthew J. Trovato
Dallas, TX area patients considering the benefits of a facelift are welcome to make an appointment with our doctor to discuss their options. The office can be reached at (214) 827-2873 to schedule a visit.