What can be achieved with a male facelift?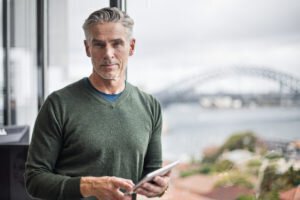 Women commonly discuss how well men age in comparison, and that many men look more sophisticated and attracted over time. However, this isn't always the case, and women are not the only ones who can benefit from cosmetic facial procedures such as the facelift. Dr. Matthew J. Trovato and his team in Dallas, TX see a wide range of patients in their practice, and it is becoming more common for men to visit the practice seeking procedures such as the facelift.
Understanding how the facelift works
As patients reach the age of 30, they begin to lose the collagen and elastin in the face that keeps it looking youthful. Over time, skin laxity becomes apparent and can cause sagging along the chin and jowl. Additionally, this looser skin allows for the development of fine lines and wrinkles. To smooth the skin, it is important that a cosmetic surgeon remove excess skin to tighten and firm the facial area, turning back the hands of time while addressing unwanted skin laxity. To do so, the surgeon will often make an incision behind the natural hair line or above the ears to conceal any scars that will remain following the procedure. Men who have the facelift procedure can take years off their appearance and enjoy the results for a long time!
What about the lower portion of the face?
A lower facelift addresses commons near the lower half of the face, while also addressing problems such as a "double chin" or sagging jowls. An upper and lower facelift can be performed for patients who need it, reducing overall recovery time when compared to having the procedures done at different times. Patients may also have liposuction done around the neck to treat a double chin and improve one's profile and chin projection.
Call Dr. Matthew J. Trovato today
Patients in the Dallas, TX area considering any facial plastic surgery are urged to work with a trained and experienced professional who can provide natural-looking results with today's techniques. Call (214) 827-2873 today to request a consultation appointment with our team and find out if you are a good candidate for any of our cosmetic and reconstructive procedures.