IPL Photofacials for Radiant Skin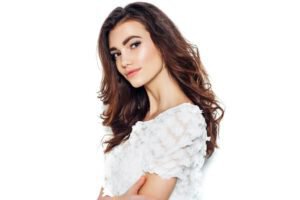 If you're like us, you keep apprised of what's going on in the skincare world. We love learning about new products and treatments. But, how many of them actually work? We read about so many products and treatments that claim they can help banish scars and hyperpigmentation. But do they work?
You might be one of those people who feel like they've tried it all, trying all sorts of products but still seeing the same sun spots when you look in the mirror. It may not be so easy to erase scars and dark spots, and you may be one of those people who feels stuck without results or improvement.
If you've tried everything, then it's time to learn about IPL photofacials and what they can do for you. Keep reading to learn more about this amazing treatment.
What is IPL?
IPL is short for Intense Pulsed Light, and is also called broadband light (BBL), photorejuvenation, or photofacial. Though it is similar, IPL is not a laser. Laser treatments can often only treat one specific skin issue at a time. IPL machines are a little more versatile. We are able to vary the wavelengths of light they use during your treatment, so they can treat numerous issues at once. For example, IPL can be used to treat a myriad of skin concerns like scars, dark marks, and rosacea.
Who is a good candidate for IPL treatments?
Those who suffer from the following are likely good candidates for IPL treatments:
Redness
Rosacea (enlarged facial blood vessels)
Freckles
Sun damage
Pigment imperfections
Brown spots
How long will results last?
The best results with IPL treatments come as your skin naturally turns over, which can take some time. In fact, you may notice the best results a month or two after your treatment. If you are looking for a quick beautifying treatment for an upcoming party, other treatments will be better suited to you. But, if you have issues that haven't been resolved with other treatments, it may be worth the wait for IPL results to arrive.
If you're ready to learn about this wonder-treatment, please give us a call at (214) 827-2873 to schedule a consultation at our Dallas office. Dial (973) 509-2000 and we can schedule a consultation for you in our New York office.