Connect with our program, kidKutsMD, developed to address injury and trauma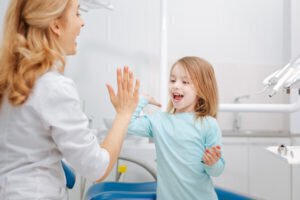 At the practice of Dr. Matthew J. Trovato, both adults and children can seek surgical solutions. Our team of professionals in Dallas, TX are pleased to offers specialized pediatric plastic surgeries to help children with injury, trauma, or birth defects of the face and body. This can be achieved with the help of our unique program called KidKutsMD available only at our practice!
What is KidKutsMD?
When trauma and injury occur, the wait in the emergency room can cause anxiety and stress for both children and parents. Dr. Matthew J. Trovato found a need for a solution that eliminates the waiting room and need for immediate plastic surgery by working with a professional via a mobile application. The KidKutsMD mobile app is available to patients in the area as a way to connect with a board-certified plastic surgeon for reconstructive surgeries. The goal of this program is to provide a more efficient and specialized manner of connecting with a professional who can help with surgical interventions when trauma occurs. This program eliminates waiting rooms and ensures parents have access to specialized care for their child with a concierge-like approach to compassionate care. In addition to reducing stress and anxiety, it allows our team to connect with patients and find a solution that meets their needs in a more immediate and relaxing manner.
What other services are available for pediatric patients?
In addition to providing reconstructive procedures for children, Dr. Matthew J. Trovato can also address birth defects of the ears and face with plastic surgeries. This can help improve a child's self-esteem and confidence as they age, ensuring they blend in with their peers!
Learn more about our pediatric plastic surgery options
Dr. Matthew J. Trovato and his team of professionals in Dallas, TX are pleased to provide surgical solutions for both adults and children. If you want to find out more about the KidKutsMD program for your child, we welcome you to book an appointment with our team by calling (214) 827-2873. We are committed to ensuring patients have access to the care they need, including our youngest of patients in the community.