The Truth About Labiaplasty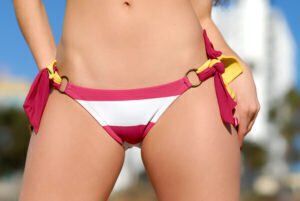 Vaginal rejuvenation gives women new options for enhancing the most intimate areas of their bodies. If you are considering labiaplasty, you will find an abundance of information on the internet, but some of it is inaccurate. Dr. Trovato is a board-certified plastic surgeon who specializes in labiaplasty, and he values sharing reliable information with women who are considering labiaplasty.
Labiaplasty Offers Cosmetic and Clinical Benefits
Changing the shape of the labia may be recommended for cosmetic and clinical reasons. From an aesthetic perspective, the procedure modifies the shape and size of the inner and outer lips. Labia that are too large of thick may cause some complications, as well. You may experience chafing, infections, and discomfort during intercourse.
Women of All Ages Benefit from Labiaplasty
Age and pregnancy do affect your genitalia, but young women who have never had children may want to consider vaginal rejuvenation. You may be unhappy with the natural shape of your labia, or you may feel uncomfortable in tight-fitting pants, bikini bottoms and other types of clothing that accentuate the area.
An Experienced Surgeon Considers Scarring
Scarring is a natural part of the healing process, but steps can be taken to reduce the size, location, and appearance of the scars from your labiaplasty. Dr. Trovato removes tissue in a way that positions the scars in the natural folds where they are less obvious.
Choosing the Right Surgeon is Paramount
Labiaplasty is surgery, but not every surgeon is qualified to perform the procedure. Your private area has delicate tissue, nerves and blood vessels that need to be considered when making the enhancements. The surgery also requires a level of precise sculpting that many surgeons and some plastic surgeons cannot achieve. The tissue must be removed in a small amount, and if too much tissue is removed, you may be even more unhappy after the surgery.
Interested in Labiaplasty? Contact Dr. Matthew Trovato.
Having labiaplasty is a deeply personal choice for any woman, and you want to feel confident about having the procedure. To learn more about labiaplasty, microsurgery, breast lift surgery and our other services, contact Dr. Matthew Trovato. You can contact our Dallas office directly at (214) 827-2873 or our New York office at (973) 509-2000.