Tighten and Tuck Your Lady Parts: The Art of a Labiaplasty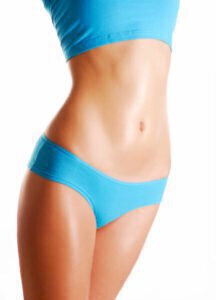 Although not something commonly discussed, many women suffer from having a large labia minora which can cause everyday activities like walking, sitting, running, or jumping to be painful or uncomfortable. Additionally, it can also be hard to keep clean and can also cause irritation during sexual intercourse. If you suffer from having a large labia minora, did you know what Dr. Matthew J. Trovato can perform surgery on it in order to reduce it and make your life more comfortable again? Read on to learn more.
What Is Surgery Like?
Because labiaplasty is a surgery that requires Dr. Matthew J. Trovato to surgically remove excess tissue, fat, and skin around the vagina, you will be under anesthesia for the entirety of the procedure. As mentioned previously, Dr. Trovato will remove excess tissue, fat, and skin which are causing your labia minora to appear large and will reshape it and so it fits nicely in your labia majora.
What Are Results Like?
The best thing about getting a labiaplasty is that the results are phenomenal. After getting a labiaplasty from Dr. Matthew J. Trovato, you can expect to:
Improve the appearance of the vagina and vulva
Boost self-confidence
Reduce discomfort caused by clothes rubbing against the labia
Eliminate pain caused by large labia during sexual intercourse
Improve or restore sexual satisfaction that was hampered by large labia
What Is Recovery Like?
As with any surgical procedure, recovery from a labiaplasty will take about 3 months. Directly after surgery, you should avoid using tampons, wearing thong underwear, or having sexual intercourse for about 6 weeks or until otherwise approved by Dr. Trovato. Additionally, you should plan to take a few days off of work and refrain from exercise to allow your body to fully heal following surgery.
If you have a large labia minora and would like to gain your self-esteem and comfort back, contact Dr. Matthew J. Trovato's office in order to set up a consultation regarding the possibility of getting a labiaplasty.