Who is a candidate for vaginal rejuvenation through labiaplasty?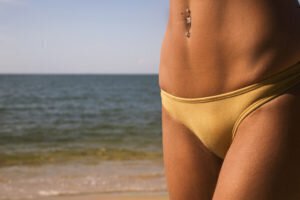 One of the fastest growing areas of plastic surgery is that of the labiaplasty. Plastic surgeons and other medical professionals are beginning to see a trend in women who have labial irregularities that impact various areas of their life. This may include their sexual confidence or even discomfort during certain activities caused by large labial tissues and excess skin. In situations such as this, Dr. Matthew J. Trovato and his team can provide solutions for women to consider such as a labiaplasty.
What is a labiaplasty?
A labiaplasty is a surgical procedure that is performed to reduce the size of the labial tissues and rejuvenating the area to achieve better symmetry. The labial tissue may hang down I the genital area and impede their ability to perform daily activities, including exercises and sexual intercourse. For other patients, the procedure is more of a cosmetic one, and is used to enhance the overall appearance of the vaginal tissues for a more youthful appearance. During a consultation appointment, Dr. Matthew J. Trovato will examine the labial tissues and determine if this procedure is the best solution.
Who is a proper candidate for labiaplasty?
There may be specific reasons why a woman may consider this treatment. The best candidates are women:
Experiencing pain or discomfort during daily activities including sexual intercourse or exercising
Who are self-conscious of the appearance of their vaginal tissues due to aging or size of the labial tissues
Unable to wear certain types of clothing including jeans or bathing suits due to labial size
Having difficulty in maintaining vaginal hygiene and cleanliness due to excess skin and tissue
Dealing with pinching or pulling of the labial tissue during sexual intercourse, causing pain and negatively impacting intimate relationships
Who do not have any comorbidities that may impact their healing process after surgery
In good overall health
With realistic expectations as to what can be achieved with a labiaplasty procedure
Find out more about the labiaplasty procedure
Women who are unhappy with the size and shape of their labia are invited to schedule a visit with Dr. Matthew J. Trovato to determine if they are a proper fit for a labiaplasty. Call (973) 509-2000 to connect with his Manhattan area practice to discuss your desires.