Enjoy lip rejuvenation with Dr. Matthew Trovato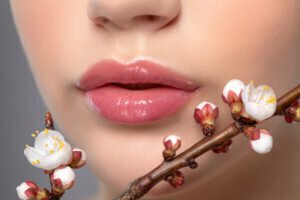 If you were born with thin, poorly-defined upper and/or lower lips, you may feel self-conscious about how they impact your appearance. Dr. Matthew J. Trovato and his team in Montclair, NJ understand how imperfections such as this can make patients feel uneasy about their overall look. Thin lips can also cause an imbalance in the facial contours and profile. To restore harmony and beauty, many patients turn to a professional to ask about lip rejuvenation techniques.
In the past, lip procedures often required lip implants and surgery, but with today's improving aesthetic solutions, patients can now undergo lip rejuvenation without surgical intervention. Instead, patients can obtain fuller, more voluminous lips with cosmetic injectables.
How do cosmetic injectables work?
Most dermatologists and plastic surgeons are excited to provide nonsurgical treatment options for patients who want to improve the appearance of the lips. In most cases, this is achieved with dermal fillers. Dermal fillers are injectable cosmetic treatments used to add volume where it is needed. For many, volume improvement in the lips is simple with a fast and easy appointment. The dermal fillers used by Dr. Matthew J. Trovato add volume directly where they are needed with the use of hyaluronic acid. This ingredient in the gel-like fillers attracts water molecules, improving volume in the areas it is injected. The results of dermal fillers will last several months before the body naturally absorbs the hyaluronic acid and the gel. To maintain the results of the initial injections, patients will need to schedule routine visits to the practice of Dr. Matthew J. Trovato several months apart to keep the volume achieved. Patients who are seeking a more permanent option will want to ask about lip augmentation surgery.
Are you interested in learning more about lip rejuvenation?
If you are located in the area of Montclair, NJ and want to speak to a professional about non-surgical lip rejuvenation solutions, contact Dr. Matthew J. Trovato and his team by calling (973) 509-2000. His office is conveniently located at 29 Park Street and accepts new patients. He offers another office location serving the patients in the Dallas, TX community as well.