Enjoy Lip Rejuvenation Without Surgical Intervention
Posted on: Dec 15 2021
By: henley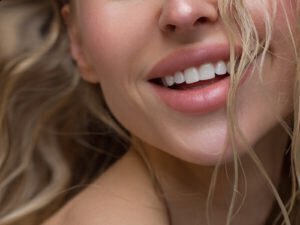 If you have thin or unusually shaped lips, you may feel self-conscious about how you look to others. Many patients who are looking for voluminous, plump lips like their favorite celebrities (think Angelina Jolie), will often speak to plastic surgeons about the options available to them. For many of our patients who want to add shape and volume to the lips, injectable fillers are often recommended as a lip rejuvenation solution!
What is lip rejuvenation?
Lip rejuvenation is a way of adding volume to the lips to create a more youthful appearance. In addition to addressing the lips themselves, these same injectable fillers may be used to treat fine lines and wrinkles around the mouth and nose. In doing this, patients can achieve dramatic improvements in the lower portion of their face that can last for months—without the need for expensive surgeries.
How do cosmetic injectables work?
Dr. Matthew J. Trovato uses a myriad of different cosmetic injectables for his patients to help them achieve changes to their appearance without the need for plastic surgery. Some of the injectables include popular brand names including Juvéderm, Restylane, and Radiesse, and can provide many months of improvement before requiring reinjection. Many of our patients love the ability to stop in and achieve the changes they want without recovery and downtime associated with other cosmetic procedures.
What other services are available with Dr. Matthew J. Trovato?
Our team is pleased to offer a wide range of plastic and reconstructive surgery solutions for men and women, and also provide a selection of nonsurgical or minimally invasive options for patients as well. In addition to lip rejuvenation with injectable fillers, patients can ask about lip lifts, facelifts, and neck lifts to turn back the hands of time.
Schedule a visit with Dr. Matthew J. Trovato today
Dallas, TX area patients can call the office at (214) 827-2873 to request an appointment with Dr. Matthew J. Trovato and his team to learn more about lip rejuvenation services in his state-of-the-art practice offering facial and body procedures. He is pleased to serve patients in the Dallas, TX community as well as those in the area of Montclair, NJ.