When Genetics Fail: How to Get a Slimmer You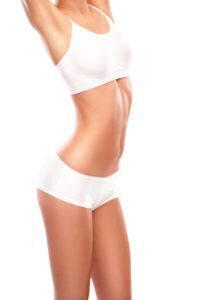 Do you ever look at pictures of your friends on social media outlets like Facebook and Instagram and wonder how they lost that baby weight so quickly or how they maintain their slim figure well into their fifties? Although you can equate a healthy diet and exercise to slimmer figures, oftentimes people have slender bodies and frames because of, well, genetics. Luckily with weight loss surgeries like liposuction, you can get a slim body without having to blame your parents. Read on to learn more.
Liposuction
Having been around for decades, liposuction is still one of the most effective ways to get rid of stubborn fat areas like your upper arms, upper thighs, and abdomen. If you suffer from fat that just won't go away no matter how hard you try, then consider contacting Dr. Matthew J. Trovato regarding liposuction. With two forms of liposuction, suction assisted lipectomy (SAL) and ultrasound assisted lipectomy (UAL) Dr. Trovato can help you to lose that extra weight and get you back to feeling like your sexy self once again.
Suction Assisted Lipectomy
By making a surgical incision into the targeted area, suction assisted lipectomy liposuction involves both the scraping away of fat cells and the removal of the fat from your body using a suction like device called a cannula. Once the surgery is over, a drain will be placed at the incision site in order to drain the excess fluids from your body and to help aid in the overall healing process.
Ultrasound-Assisted Lipectomy
This type of liposuction involves using the high power of ultrasound technology in order to melt away the fat within the body. After the fat is melted away using ultrasound, a cannula will then be placed into the targeted area and the fat will be suctioned out of the body.
If you simply don't have good genes and have certain areas of fat on your body that won't go away, consider contacting Matthew J. Trovato regarding liposuction. To learn more, contact our office today!