Using pectoral implants for men's body contouring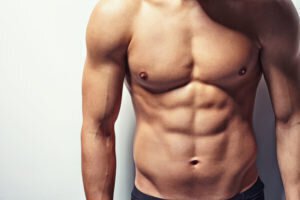 Have you been working out at the gym, lifting weights and focused on cardio workouts, and still unhappy with your results? Many men who want a sculpted, masculine appearance to the chest but can't seem to achieve it with good old-fashioned hard work may feel defeated. However, with continued changes in the area of plastic surgery, more and more options are available to achieve these results using special techniques and procedures. For men who are interested in augmenting their chest, pectoral implants might be a great option. Dr. Matthew J. Trovato in Dallas, TX is pleased to offer this solution for men ready for a change!
What are pectoral implants?
Just as there are implant options for other parts of the body, including breast implants and buttocks implants, there are also chest implants known as "pectoral implants." These are implants that are created to be added to the chest wall of a male to improve the masculine shape and contour of the chest. The implant is placed during a surgical procedure, and performed in a way to significantly reduce scarring—which can leave behind tell-tale signs of past surgical work.
Who is a candidate for pectoral implants?
To determine if a chest implant is appropriate for a male patient, they must first schedule a consultation appointment with a plastic surgeon. Dr. Matthew J. Trovato is a surgical professional who works routinely with patients in the Dallas, TX area interested in achieving a more masculine look to the chest using pectoral implants. The best candidates are adult men who live active and healthy lifestyles and are considering ways to sculpt the chest area with plastic surgery implants. Patients should be physically healthy and free from any medical conditions that might impede the procedure or the healing and recovery process.
Call Dr. Matthew J. Trovato of Dallas, TX today
Men considering pectoral implants can call the office of Dr. Matthew J. Trovato at (214) 827-2873 to request a consultation visit. During this time, an evaluation can be performed to decide if patients are a good fit for this or other surgical solutions.