Discuss hand and microsurgery procedures with Dr. Matthew J. Trovato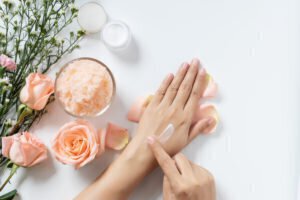 Dallas, TX patients who are in need of hand and microsurgery procedures are encouraged to take time to learn about the options available to them at the practice of Dr. Matthew J. Trovato. With the help of our team, patients can discuss treatments that may require more complex reconstruction and microsurgery techniques and technology. Surgical procedures that require the best precision are often done with the help of microsurgery and are readily performed at our facility.
What is microsurgery?
Microsurgery is best described as a tool that is used by plastic surgeons to perform unique and specialized procedures that may include a variety of techniques. This may include tissue transplantation and transfer, or even replantation (reattachment of severed parts caused by trauma/injury). These procedures use microscopes to allow the surgeon to perform procedures safely and effectively, even when the areas being treated require more precise solutions. In addition to being used for plastic surgery and reconstructive procedures, it can also be used to helping patients who have skin cancer. Mohs micrographic surgery is a commonly performed treatment for patients who have recurring cancer or cancer that develops in an area where deformation can occur with traditional excision. Doctors must be trained and experienced in providing Mohs micrographic surgery, and are encouraged to ask Dr. Matthew J. Trovato about this and other microsurgery solutions for the face and body.
What are some of the more common microsurgery procedures provided at the practice of Dr. Matthew J. Trovato?
Below are procedures that fall under hand and microsurgery at our facility:
Hand and neck reconstruction
Abdominal wall reconstruction
Dupuytren's disease
Facial reanimation
Hand trauma and complex reconstruction
Lower extremity trauma and complex reconstruction
Breast reconstruction
Skin cancer surgery (Mohs micrographic)
Replantation surgery
Request an appointment with Dr. Matthew J. Trovato today
Hand and microsurgery solutions are readily available at our practice. If you are interested in discussing the benefits of these procedures, now is the time to connect with the team at the Dallas, TX location by calling (214) 827-2873. We are here to help you decide the best possible solutions for your needs with our experienced providers.