What is myELLEVATE?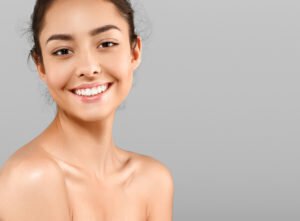 Are you experiencing increased skin laxity in the face that is contributing to the development of "turkey neck" or a "turkey waddle" underneath the chin? Are you unhappy with the appearance of lines and bands in the neck area or the progression of a double chin? In situations such as this, Dr. Matthew J. Trovato might be able to assist. The office, located in Dallas, TX, is equipped with some of the most modern technologies to ensure patients have access to a wide range of nonsurgical solutions for facial and body enhancement. Patients dealing with sagging skin in the neck area may want to ask about a revolutionary option known as MyEllevate.
What is MyEllevate?
The MyEllevate treatment is a minimally-invasive rejuvenation treatments that contours, lifts, and supports the muscles in the neck and jawline area for a more enhanced appearance. This is done without the need for invasive surgery. This method uses a light-guided suture system known as ICLED which laces the muscles and neck glands with a specialized suture thread used to lift the area to define and sculpt the jawline. This eliminates the need for an incision underneath the chin.
Is MyEllevate similar to thread lifts?
MyEllevate is often confused for another popular treatment known as the thread lift. However, it stands a[part from this alternative because the results are permanent, while thread lifts are temporary. Patients will enjoy the results longer and can make a difference in their appearance with liposuction or chin augmentation surgeries.
Am I a candidate for MyEllevate treatment?
Adult men and women bothered by a relaxed jaw line or lack of definition in the jaw and chin area may want to ask their doctor if they are a good candidate for the MyEllevate treatment. Most patients we see seeking this treatment are men and women in their 30's and 40's who are in good overall health and live active lifestyles.
Learn more about this revolutionary jaw tightening treatment!
Dallas, TX patients can call the office of Dr. Matthew J. Trovato and his team to discuss whether or not MyEllevate is right for their needs. Call (214) 827-2873 to request a consultation visit.