The Neck Lift: Completing the Face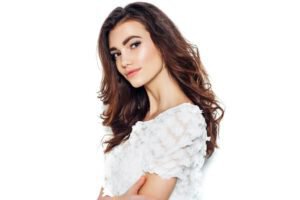 If we're self-conscious about our backside then we can hide the shape or even transform it with the right shapewear and clothing. But our faces can only be improved so much by makeup (though there are a lot of amazing makeup artists out there). When it comes to the shape of skin, makeup can't do much. And products can help, but they can't give us dramatic results that we may be craving.
So many of us forget about our necks, but they can really give away your age–especially if you take really good care of your face. If your neck is starting to show your age, then keep reading to learn about a neck lift and how it can add a shot of youth to your look.
What is it?
A neck lift, also called a lower rhytidectomy, is a surgical procedure that removes excess skin and/or fat and may also move underlying muscles to improve the signs of aging in the jawline and neck.
The muscles in your neck may be adding to the drooping of your neck, instead of just skin as some people think. Moving or excising parts of the muscles can help restore a youthful look to your neck. Also, younger patients may benefit from a neck lift if they have lost a lot of weight in a short amount of time. This is because their skin may have lost elasticity, and thus did not return to fit the body perfectly.
Procedure
During the procedure, there are a few options that can be done depending on your specific needs. There are two procedures that may be included: a cervicoplasty or a platysmaplasty. A cervicoplasty involves the removal of excess skin and places the remaining skin closer to the body, which removes the drooping shape and wrinkles that once riddled the neck. A platysmaplasty involves the tightening of the the underlying muscles in the neck, which leaves you with a smoother, sculpted neck.
Recovery
The tissue in your neck and the area under the jaw will not show your full results immediately after your procedure, mostly due to swelling and some tissue trauma. The swelling in this area may take a few months to completely disappear. If you have an event you are planning for, make sure to mention that before your procedure. A smoother, younger neck will develop over a few months after your procedure.
Are you interested in learning more? Call us at (214) 827-2873 to schedule a consultation at our Dallas office or (973) 509-2000 and we can schedule a consultation for you in our New York office.