How to Age Gracefully: 3 Solutions to a Younger Looking You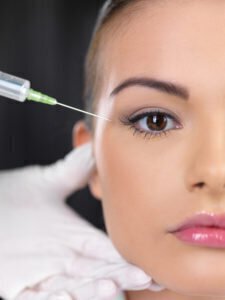 Aging is a plague that no matter how hard you try to fight against, it will eventually catch up to you. If you have noticed that your skin is showing extreme signs of aging such as sagging skin and fine lines and wrinkles, Dr. Matthew J. Trovato can help to give you back a more youthful looking appearance with a few of the following procedures listed below.
Botox
Are those nasty crows feet and forehead wrinkles making you look older than you actually are? As the most popular injectable on the market, Botox will is designed to paralyze the forehead muscles and the muscles around your eyes in order to help fill in the fine lines and wrinkles that you may be experiencing due to old age. Lasting anywhere from around 3-6 months, Botox is a temporary solution that offers patients wonderful results.
Cheek Implants
Sagging skin is another thing that can occur with age. If you have started to notice that the skin on your cheeks and face are starting to sag and lose elasticity, then you may want to contact Dr. Matthew J. Trovato in regards to getting cheek implants. During this surgical procedure, implants will be placed under the eyes and on your cheek bones in order to give you a more plump looking face. The results of cheek implants are undeniable and will make you not only look younger but feel younger as well.
Fillers
If you would rather not go under the knife and get cheek implants, consider getting facial fillers to help with your skin instead. Both Restylane and Juvederm are fillers that are used to help fill in smile lines, plump up your lips, and can even be used around your cheeks to help with the appearance of sagging skin. As a temporary solution, fillers last anywhere from a few months up to a year depending on how your body reacts to them.
Aging doesn't have to be a terrifying experience. In fact, you can age gracefully and successfully by investing in one, or all, of the above procedures. If you would like to learn more or if you would like to schedule an appointment, contact Dr. Matthew J. Trovato today.