The Benefits of Non-Invasive Procedures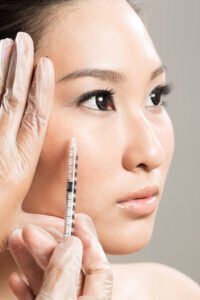 Getting fine lines and wrinkles and losing elasticity in your skin are just two of the problems that people run into when they start to age. As a molecular process that causes your skin to lose collagen and volume, aging can wreak havoc on your appearance. Luckily, here at Dr. Matthew J. Trovato's office, you have two types of procedures to choose from to help you gain back your youthful glow: surgical and non-invasive procedures. And although both of these options come with unique benefits, we are going to discuss the especially unique ones of non-invasive procedures. Read on to learn more.
They're Easier On Your Body
Even though you will be in great hands during a surgical procedure like a facelift or tummy tuck, any surgery is hard on your body. One of the best things about a non-invasive procedure like a chemical peel or fillers is that you don't have to go under the knife or deal with anesthesia— making it much easier on your body overall.
They Don't Require Recovery
Finding enough time in the day to run to the grocery store or pick up dry cleaning is one thing, but taking a week or two off of work is a completely different kind of unrealistic problem. With non-invasive procedures, there isn't any recovery involved which means that with most of them, you can come in on your lunch break and go straight back to work or your other plans without missing a beat.
They Work
Any procedure— surgical or non-invasive— is temporary, because there is, unfortunately, no real way for us to stop the toll of aging on your face and body. And although surgical procedures last longer than non-invasive ones, non-invasive ones are just as effective.
Getting great cosmetic results doesn't require you to go under the knife. In fact, non-invasive procedures are just as powerful. If you would like to learn more about the benefits of non-invasive procedures, contact Dr. Matthew J. Trovato today to schedule an appointment!