You Don't Have to Go Under the Knife to Look Young Again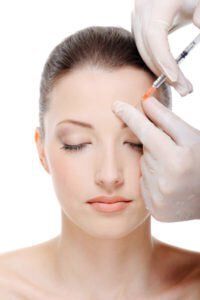 Unless you are a rare exception, you hate the thought and feeling of aging. Not only does aging make you that much closer to the end, but it also makes your skin start to lose elasticity, wrinkles to form, and it makes you look a lot, well, older. And although there are surgical treatment options such as a facelift or necklift that will help you to get rid of those fine lines and wrinkles, and tighten your skin overall, there are other ways that you can get back your youth without having to go under the knife. From Botox to chemical peels, this article will discuss a few of the ways that you can look younger without surgery. Read on to learn more.
Botox
As a temporary and effective way of treating the fine lines and wrinkles around your eyes and on your forehead, Botox works to temporarily paralyze the muscles in your face and soften it— leaving you with a more youthful and smoother looking forehead. Lasting around 3-6 months on average, Botox is a great way to get the results that you want without having to undergo surgery.
Fillers
Although Botox is great at treating the fine lines and wrinkles around your eyes and on your forehead, you also show signs and symptoms of aging elsewhere— especially on your lips and around your mouth. Luckily, by using fillers such as Juvederm or Restylane, you can help to fill in these lines and wrinkles and give you a more youthful looking appearance. Additionally, fillers can be used to plump up your lips and add more volume to them.
Chemical Peels
Another way that you can help to get rid of sun spots and fine lines and wrinkles is by getting a chemical peel. Primarily made of alpha hydroxy acids, chemical peels work to remove the top few layers of the dermis which in turn encourage your skin's natural production of newer, firmer skin that has collagen in it.
If you would like to learn more about all of the different ways that you can help improve the look and feel of your skin without going under the knife, contact Dr. Matthew J. Trovato's office today!