Kiss Me! The Appeal of a Woman's Lips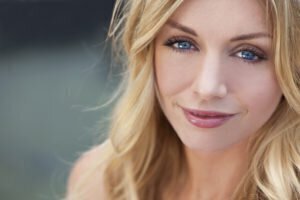 Believe it or not, the feature that men find most appealing on women is her lips, and we have science to prove it. Manchester University conducted a study that involved 50 men, and the findings may just reveal why so many women are considering lip rejuvenation.
The Statistics
In the first ten seconds of meeting a woman, the men in the survey said that they spend more than half that time looking at her lips.
Color matters. Red lipstick keeps a man's attention for just over seven seconds, and pink lipstick keeps his attention for just under seven seconds.
Lip shade matters more than lip shape. The men reported that they spend more time perfectly colored lips than perfectly shaped lips.
Red is the color of passion. Studies have shown that men and women have similar reactions to the color red.
Lip Perfection is More Than Size
Perfect lips do not necessarily have to be larger or fuller. Even subtle changes can make your lips more attractive. Texture of the lips may be as important, if not more important, than lip size. Your lips should be smooth, soft and supple. In other words, kissable. Lip rejuvenation can help with this, even if you do not want significant changes to lip size.
What is Lip Rejuvenation?
You can have kissable lips in less than one hour! Dr. Trovato uses dermal fillers for lip rejuvenation, such as Juvéderm®, Restylane® and Radiesse®. The treatment adds subtle or dramatic volume, as well as soften lip lines, hydrate the lips and correct any asymmetries. If you are considering lip rejuvenation for Valentine's Day, we recommend that you schedule the appointment at least one week before the holiday. Some patients experience minor swelling, tenderness, bruising and other symptoms for the first few days after the injections.
Learn More About Lip Rejuvenation. Contact Matthew J. Trovato.
To learn more about lip rejuvenation, labiaplasty, cheek implants and our other services, contact Dr. Matthew J. Trovato. You can contact his Dallas office at (214) 827-2873 and his office in new York at (973) 509-2000.