Popular Cosmetic Procedures For People Over 65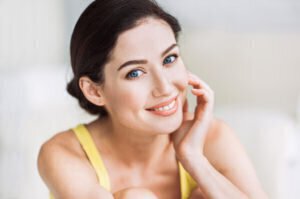 Each year, the American Society for Aesthetic Plastic Surgery releases a report that details the most popular aesthetic procedures. A recent report unveiled a trend in plastic surgery for men and women who are 65 or older. Here are some of our favorite highlights from the report.
Dermal Fillers: The Fastest Growing Treatment
Surprise! Today's top dermal fillers help men and women look younger in their later years. Modern dermal fillers are designed with advanced formulas that maximize the benefits of hyaluronic acid and other key ingredients, often giving those over 65 alternatives to extensive facial surgeries. These treatments have increased by more than 90%, while surgical procedures have only grown by a little more that 55% amongst this population. No downtime and immediate results are beneficial at any age.
Blepharoplasty for Facial Rejuvenation
The field of plastic surgery has evolved to enhance patient satisfaction. Limiting downtime and recovery is one of the top priorities in the field. As a result, plastic surgeons are taking the most conservative approaches possible to help their patients look younger. Blepharoplasty is a cosmetic procedure on the upper and lower eyelids that can give a patient over 65 a refreshed and rejuvenated appearance. The surgery is significantly less extensive than a facelift and corrects problems that may not be remedied with a facelift.
Facelift: Tried and True, Still New
Facelift surgery is one of the most long-standing types of anti-aging surgeries, yet it too has evolved to better meet the needs of men and women. For older patients, this means that you may not need a full facelift. A mini facelift on the lower third of your face may be adequate to give you the youthful appearance that you desire. The procedure may be combined with dermal fillers to refine the results.
Learn More About Cosmetic Procedures for Older Patients. Contact Dr. Matthew J. Trovato.
To learn more about dermal fillers, facial surgery, arm lifts and our other services, contact Dr. Matthew J. Trovato to schedule a personal consultation. You can reach our office in Dallas at (214) 827-2873 and our office in New York at (973) 509-2000.