Rewind and Rejuvenate: Consider an Executive Refresh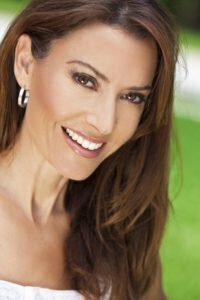 Springtime is all about rewinding, refreshing, and rejuvenating every part of your life. Whether it's painting your house, getting on a diet, changing your hair color, or taking better care of your skin, there is no better time of year than now. If you need a little "Me Time" consider coming into Dr. Matthew J. Trovato's office and getting an Executive Refresh. With a combination of eyelid, brow, and volume restoration, and skin rejuvenation procedures, you will feel like you hit the refresh button on your face. Read on to learn more about the benefits of this procedure.
It's Minimally Invasive
You don't need to go under the knife or general anesthesia to get great results. In fact, with the Executive Refresh, you won't have to do either of these things. By using things like Juvederm, Restylane, and Botox, Dr. Matthew J. Trovato will be able to temporarily get rid of fine lines and wrinkles across your face while adding volume to it as well. Additionally, we use treatments like chemical peels and microdermabrasion to encourage new skin cell growth— both of which are minimally invasive.
There's Minimal Downtime
Unlike facial surgical procedures like a facelift or browlift which require weeks of recovery, an Executive Refresh requires minimal to no downtime at all. Depending on what combination of treatments we decide to go with, you may have to abstain from things like sun exposure, but you should be able to go right back to work without taking any time off.
You'll Get Great Results
Nothing is going to be worth getting done unless you have great results to show off. Luckily with the Executive Refresh, you will notice not only visibly smoother skin, but you will also feel the difference as well.
If you feel like you need to hit "refresh" on your skin, consider coming into see Dr. Matthew J. Trovato for an Executive Refresh Procedure. During your initial consultation, you and Dr. Trovato will go over your areas of concerns and create a treatment plan. Trust us; you'll love your results!