Looking for a rock hard chest? Consider pectoral implants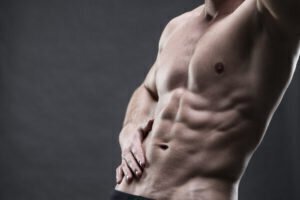 While exercising is often the first step taken to develop the pectoral muscles, there may be times where these chest exercises are not producing the results patients desire. Men who want a rock hard chest but are unable to achieve them with changes in diet and exercise may want to take the time to speak to a plastic surgeon in Dallas, TX about the advantages of pectoral implants.
What are pectoral implants?
Dr. Matthew J. Trovato understands how important it is for men to look and feel their best. When exercise and diet changes alone do not improve the appearance of the pectoral muscles, implants might be considered. With the use of silicone implants placed underneath the chest muscles, a more defined and strengthened appearance can be achieved. Dr. Matthew J. Trovato finds that many men are happy with the final results!
What type of implant should I choose?
Pectoral implants come in a wide range of shapes and sizes. During an initial evaluation, our doctor will assess the patient's current situations and learn more about what the patient would like to achieve. With this information, he can select a pectoral implant that will achieve the results. Patients should have realistic expectations as to what can be achieved using this surgery and speak to our team about the recovery period following the surgery.
Am I a candidate?
Men who are interested in pectoral implants will want to book a consultation with Dr. Matthew J. Trovato. During this appointment, patients can ask questions about the procedure and view before and after photos of previous patients who have had the procedure completed. This can shed light on what surgery can achieve. Most healthy adult men are considered viable candidates for this treatment, and can also consider other services during the same procedure, such as liposuction or abdominoplasty if they prefer.
Request an appointment with Dr. Matthew J. Trovato today
If you live in the Dallas, TX area and want to speak to a professional about pectoral implants, call our team at (214) 827-2873 to schedule a consultation. Our providers are here to help you with a wide range of cosmetic procedures that can enhance your appearance and self-confidence.