Love Your Pecs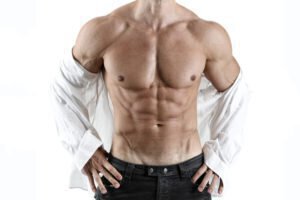 Spring represents the time of year when we come out of hibernation to enjoy the great outdoors. The season also means that we shed those layers of clothing that have hidden our physiques for the past few months. Now might be the time to ask yourself, "Do I love my pecs?" If nature and exercise have not given you the defined pecs that you want, pectoral implants might be an excellent solution.
Pectoral Implants 101
Pectoral implants are silicone devices that fit under the pectoral muscle of your chest. Dr. Trovato helps you find the right size and shape of implant for your anatomy and desired amount of augmentation. The implants have a textured surface to reduce the chances of scar tissue development, and your pecs feel completely natural after the surgery.
Will People Know That I Have Pectoral Implants?
Modern pectoral implants come in a variety of styles and shapes to match your anatomy. You will have a scar that starts in the armpit area and extends for about two inches towards your breast. The scar fades over the first year after your pec implant procedure. If you feel self-conscious about the scar, Dr. Trovato may recommend a treatment to help the scar blend better with the surrounding skin.
What Happens During the Surgery for Pectoral Implants?
After making incisions in the armpit area, Dr. Trovato creates a pocket in the soft tissue that will hold the implant. The implant is inserted through the incision and carefully oriented to preserve symmetry and natural contours.
How Long Does It Take to Recover from Pectoral Augmentation?
Dr. Trovato will explain aftercare before you leave our office. Carefully following his instructions ensures that your body heals properly and without unwanted complications. You should take a few days off from work after your surgery. After about seven days, you can resume light to moderate activities. Sports and intense exercising should be postponed for at least six weeks.
Learn More About the Benefits of Pectoral Implants. Contact Dr. Matthew J. Trovato.
To learn more about pectoral implants, rhinoplasty, body sculpting and our other aesthetic services, contact Dr. Matthew J. Trovato to schedule a consultation. You can contact our office in Dallas directly at (214) 827-2873 and our office in New York at (973) 509-2000.